The unique playground for children of all ages
We are the leading supplier of washing flumes and accessories for gemstone-washing in Europe.

Our washing-facilities are made of natural larch wood and attract guests of all ages. They are easy to use, convenient to operate and last long.

Our different sandbags offer your guests variety and excitement: Which gems will be included this time? After discovering the gemstones your guests can use our postcards to identify their gems and get a little introduction to the fascinating world of gemstones and minerals. By comparing and trading, the children will quickly get into conversation with each other.

Also you can offer children and families this special experience!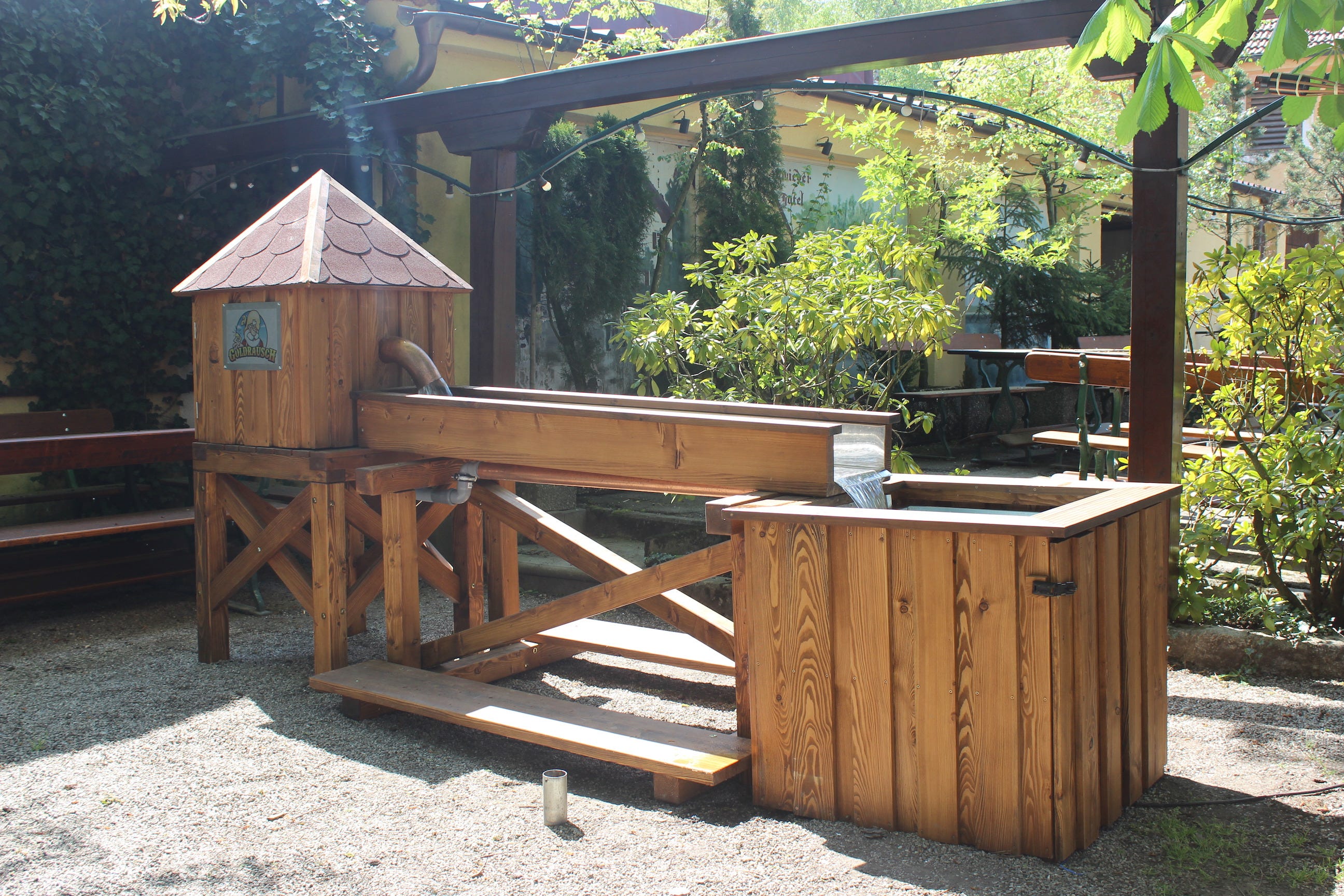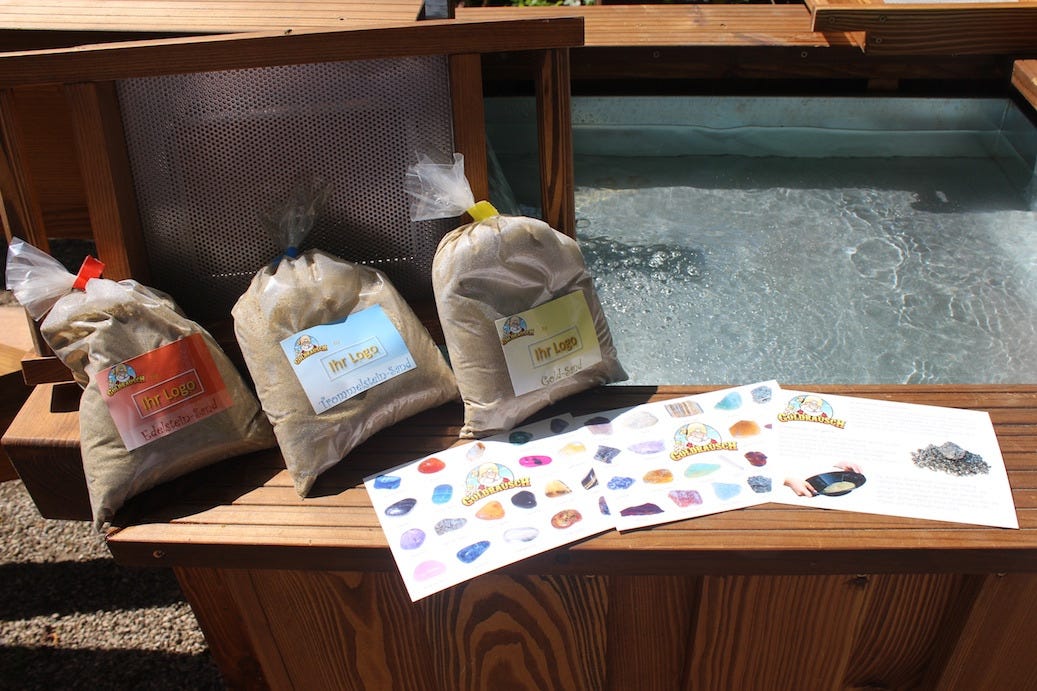 Increase your sales
With our gem-washing-facilities you'll not only attract more guests but also generate more income increasing the lenght of their stay and selling them the necessary accessories for gem-washing.
Individual advertising
We print your logo on the sandbags and collection bags. Your guests will not only associate your brand with a positive experience but also be reminded of their stay at your location even after some time.
Inhalte von Youtube werden aufgrund deiner aktuellen Cookie-Einstellungen nicht angezeigt. Klicke auf "Zustimmen & anzeigen", um zuzustimmen, dass die erforderlichen Daten an Youtube weitergeleitet werden, und den Inhalt anzusehen. Mehr dazu erfährst du in unserer Datenschutz. Du kannst deine Zustimmung jederzeit widerrufen. Gehe dazu einfach in deine eigenen Cookie-Einstellungen.
Zustimmen & anzeigen
The gem-washing process starts by selecting one of the sandbags. There are 4 different sandbags to choose from:


gemstone-sand
tumblestone-sand
gold-sand
diamond-sand
The gemstone-sand conains rough natural gemstones and minerals.

The tumblestone-sand contains smooth polished gemstones.
The gold-sand contains fool's gold nuggets.
The diamond-sand contains polished glass diamonds.
Every sandbag comes with a postcard that helps identify the stones and contains additional information, as well as a small bag with your logo to collect the stones.
Your guests pour some of the sand into the washing-strainer. Then they hold it in one of the washing-flumes. Soon they can watch how the hidden gems, tumbled stones, fool's gold nuggets or glass diamonds appear.
The older gemstone-hunters may use the washing-pans to find gems. They start by pouring some sand and water in the washing-pan. By moving the washing-pan circlewise the sand will be washed out at the edge and the treasures gather at the bottom.
With our postcards your guests can identify the gemstones, collect them and trade them with other gem-hunters.